iPad App Development Services

iPad App Development Agency in India - Build An Awesome App For You
CWS Technology is a leading provider of iPad app development in india services worldwide. We provide comprehensive solutions that help our clients succeed in building a successful app for their iPad devices.
Our services for creating iPad applications include:
Designing intuitive user interfaces for iPad apps that engage audiences and offer an optimized user experience

Developing custom iPad apps

with innovative technologies and tools to ensure scalability and performance

Leveraging the latest frameworks, SDKs, and APIs to cutting-edge power experiences on Apple's iPad devices

Integrating relevant analytics tools to track commissions, enhance user engagement and improve the overall success

Delivering agile solutions to empower clients' daily operations with new functionalities and features

Working with experienced project managers, developers, and designers to ensure the timely delivery of bug-free applications
At CWS Technology, we are dedicated to providing the best possible work with the latest technologies. Our core technical expertise is in the coding languages of Objective-C, Cocoa, and Cocoa Touch, which are all integral parts of the iOS platform. With our team of experts, we guarantee apps built with these programming languages are bug-free and optimized to run as smoothly as possible on iPads.
We also understand the importance of security when it comes to apps and ensure all apps built by us have secure coding practices in place. We use industry-standard library tools such as Swift and Xcode for our iPad app development projects.
Our team also has extensive experience developing solutions for cloud integration with popular platforms such as AWS, Heroku, and NodeJS. This ensures that apps created by us can be easily integrated with your existing cloud solutions without any compatibility issues.
Our technical expertise also includes custom software solutions for businesses looking to create an app from scratch or hire a dedicated team to maintain their existing app. With our experience in web development frameworks such as React Native, AngularJS, Vue JS, and Node JS, we guarantee you a reliable app that meets your precise requirements.
Benefits of Working With Us: Timely Delivery, High Reliability, and Competitive Prices
When you partner with us, you benefit from our commitment to delivering precise, timely, high-quality iPad app development services. Our experienced app developers in India follow industry best practices to ensure the code is secure and optimized for compatibility. With CWS Technology , you can get your project off the ground quickly – we can handle any project size, no matter its complexity.
Moreover, we guarantee competitive prices and offer flexible pricing plans for our clients. In addition, we understand the market needs and adopt the most cost-effective strategies that benefit both parties. 
Worldwide client that is diverse
Developing iPad apps with CWS Technology is a great way to extend your reach to a global clientele. Our experienced and knowledgeable developers team has worked with clients worldwide, ranging from small, independent businesses to large corporate enterprises.
We understand the importance of customization and can tailor the apps we create to meet our diverse clientele's specific needs and preferences. Our team is dedicated to ensuring that every app we make stands out from its competitors regarding quality and usability.
Our developers are also familiar with industry standards and best practices, so you can rest assured that your iPad app meets these standards when it's ready for launch. In addition, we have experience developing apps across various industries, such as healthcare, hospitality, education, finance, retail, etc. So no matter what industry you specialize in, our team is well-equipped to make your vision a reality.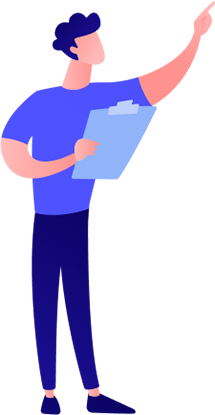 The cost to develop an iPad app depends on the project's complexity, but CWS Technology offers competitive service prices.
CWS Technology provides comprehensive support from conception to launch, including design and development guidance, bug-fixing, and more. We are committed to providing our customers with reliable and effective solutions.
We produce quality custom apps using the latest technologies, such as Xcode, Objective-C, HTML5, CSS3, Swift, Java and React Native. Our experienced developers have created hundreds of successful mobile applications with excellent results for our clients worldwide.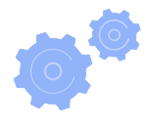 Have Any Question in Mind Please Call or Mail Us