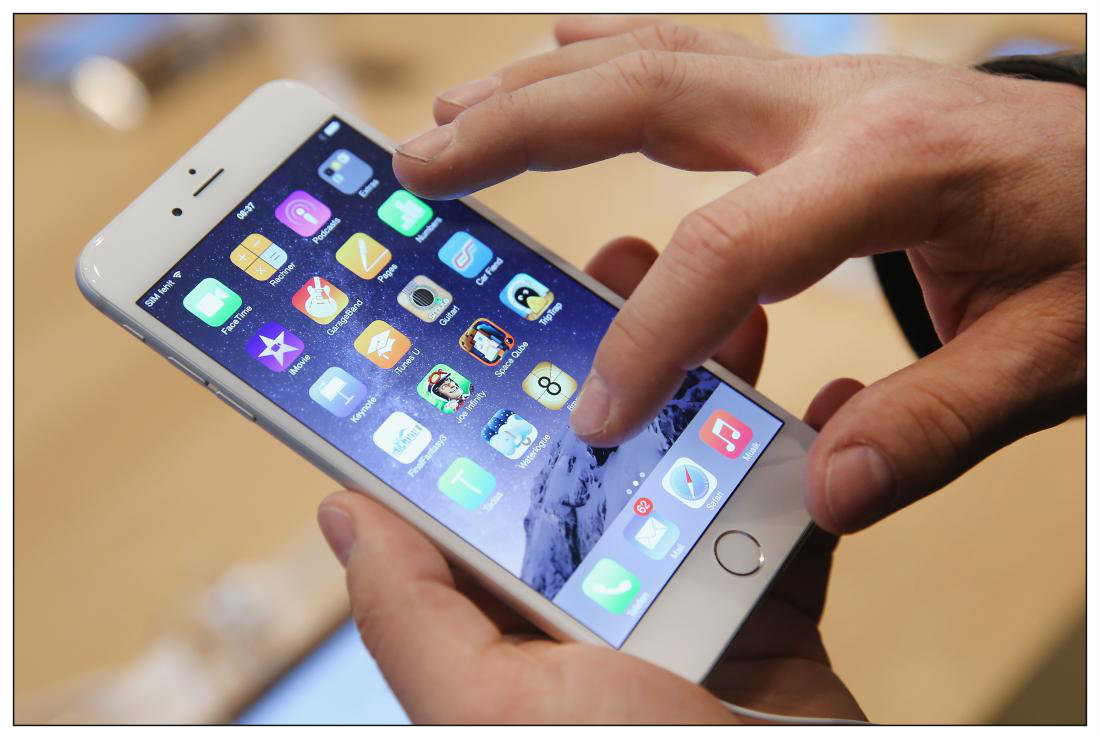 Good news for the Apple users!!!! Something to take pride in.
As per Boston Consulting Group (BCG) 2016 analysis, the Technology giant Apple has been named as the most innovative company of the year. Apple bagged the top position previous year too, making it two in a row with this year's analysis. Since, its inception, it has raised the bar with its groundbreaking innovations and has created entirely new business models that are faster and more reliable than its competitors.
Whether you're an Apple user or not, this is something delightful, isn't it?
The more innovative measures the Technology giant incorporates, the more users it adds to its list. As a result, with 2 million apps, Apple's App Store is the second-largest app store. Whoa!!! That's impressive.
So, you might be wondering as what does Apple's top position has to do with you? Is there any co-relation? Well, if you own a business or are thinking of, then iPhone app development should be in your arsenal.
The mobile landscape is different from what it was a few years ago, especially, after Apple's introduction in the league. With powerful processors, exceptional user-interface, revolutionary software and A1 after sales service, the Technology Giant has been capable of drawing consumer attention and has changed the way content are viewed on mobile devices. Speaking of business, it's not like that App Store has applications restricted to only business but also for the following domain:-
M-commerce Apps
Gaming Apps
Educational Apps
Business related Apps
Social Media Networking Apps
News, Weather Forecast Apps
Travel Apps
Entertainment Apps
Sports related Apps
Search Tool & Networking Apps
With the consumer interest continuing to grow at a stunning rate, we could only hope that the number would only double in the coming years. Think about it for a moment, wouldn't it be beneficial if you invest in iPhone app development services and present your business in a much better way as the audience is already there. You won't have to build a consumer base, just introduce your iPhone app and the rest will fall in the right place. It is true that there are numerous apps out there but users always look for something new and if you provide them exactly what they are looking for, then they would reciprocate the same feelings resulting in high ROI.
It's easy to get lost in a teeming place, the same applies for iPhone apps. The marketplace is crowded with apps and it's quite difficult to get noticed in the very first place. Without a proper strategy and exposure, your app may be just another brick in the wall. Also, it's not easy to submit an app to App Store as it has certain guidelines and apps are scrutinized time to time. The rate of rejection is high but the good thing is that all the apps in App Store are one of a kind i.e they are in the "Featured App" list because of some reason. Once you get there, you could learn a thing or two and also analyze your competitor's strategy about how they promote their products.
Apple has long inspired loyalty among its users in a way no other companies can match and top of it, its business is absolutely gigantic and with each passing year large royalty checks roll in. The reasons why users keep coming back is its Usability, Reliability, iOS, Style, Design, OS X. These things sum up why customers stick with Apple's products and that's where you can hit. Once you impress them, they'd come over again and again.
In short, through iPhone app development, you can prompt users to stay for a very long time and enjoy a loyal consumer base even when they upgrade from one version to another.
iPhone has always been an attractive gadget and everyone one wants to be in possession of it, especially for tech-savvy people who always look for something new. With customized iPhone apps, businesses can enhance their reach extending its functionality to a great extent. Designing an iOS app for a business is an innovative way to present the company that can further enhance brand recognition.
Wrapping It Up
The following points will help you understand the advantages of iPhone apps for your business.
iOS is more secure
App Store approves quality apps.
Easy to use interface.
iOS is consistent across all Apple devices and easy to update when a new version comes out.
Users are willing to pay for good apps.
IOS apps build a strong relationship with clients and application users
From generating buzz to business strategies, iPhone app development offers in-depth knowledge that will extend the scope of your business to a large extent.