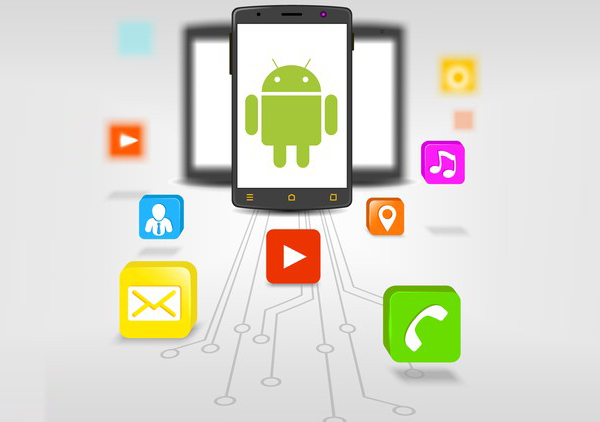 January is that period of a year where we introspect of what we did in the last year and start looking to the months ahead with great alacrity and wait for what the coming year has in store for us.
With Great Power Comes Greater Responsibility. 
New Year, New Android App Development Trends.
The good part about Android App Development is that it is constantly evolving with new features and trends. Sometimes we see something new that leaves everyone awestruck and sometimes we see a feature in a different new avatar. No one has crystal clear idea on what to expect in 2017 but, the least we can do is to anticipate these changes. Sometimes, these changes are wrong as often as they are right but we should be ready for them.
That being said, let's have a look at what we'll see this year.
Nougat Is The New Kid In The Block
Since day one, Android has left everyone awestruck with its confectionery-theme code names. The good thing is that each Operating System is in alphabetical order, with the most recent version being Android 7.0 Nougat. As with every new version, Android has something new to offer its users with more power-packed features and smoother user experience.
Android users already loving what the Tech Giant has in store for them and are ranting and bragging about the new version they enjoy as compared with their "peers".
Some of its features:
App shortcuts
Send GIFs directly from the default keywords
Improved VR thread scheduling
Enhanced wallpaper metadata
New emojis
Extra Layer of Security
Every time users install an app, the first thought that comes to their mind is how safe that app is and does that app bring any security vulnerability along with it. As more and more transactions are made through mobile apps, security tops the priority list. You don't want an app to leak your vital information and that's where Android is focusing on and is doing away with poor encryption standards.
Google has delivered security solutions for Android App Development services and as a consequence, users can create a separate workspace for business apps adding an extra layer of security.
IoT will occupy the center stage
Internet Of Things has taken the technology to the next level. It is the internetworking of computing devices that enable these devices to collect and exchange data. Google has integrated IoT with devices like iWatch, Google Glass, smart TVs, thermostats, wearable devices etc.
"Now any Android developer can quickly build a smart device using Android APIs and Google services while staying highly secure with updates direct from Google," writes Google's Wayne Piekarski, developer advocate for IoT."
Such integration involves the usage of complex mobile platforms and enterprise backend infrastructure that share data between them. Since, all the data is shared efficiently, as a developer, you can bring data analytics to examine large amounts of data to get more insights and uncover hidden patterns.
With the rise in this trend, the future of the Android App Development will offer more opportunities for developers to developing amazing Android apps.
Android Instant Apps Are Likely To Stay
Would you believe that you can run apps with just a single tap without downloading it? Google recently announced its Instant Apps feature that does not require apps to be downloaded. The best part is that it saves you a great deal of time and memory space. This concept is a game changer and is gaining momentum. Just imagine you could run an app instantly without installation with quick insight and experience.
Apps With GPS Are Common
Did you play Pokemon Go this year? If not, you must have at least heard of it or may be that your friends have bragged about it. Whatsoever, the point is the games was GPS enabled. Users have to literally move around to get the sensation of Augmented reality (AR). It was a huge success, therefore, going by the trend, Android app developers are focusing on location-tracking/navigation apps. This functionality enhances the user engagement level and is finding its place from different walks of life be it retail, IoT, Telecom, automobile etc.